Green Mountains VT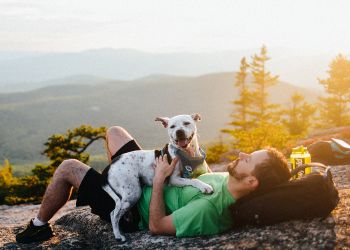 1
Seasons
Expand
Seasons
One of the most dangerous seasonal challenges is weather. As a reminder, you should always check the weather right before you hike as it changes quickly.
Winter
You must be prepared for extremes of cold, wind, snow and even rain. Skis or snowshoes are almost always needed. Even if there isn't much snow at the start of your trip, sudden storms can quickly appear and the amount of snow often increases as you climb and gain elevation.

A minor injury can become life-threatening in the harsh winter environment. Be sure that someone knows your trip plans, and that you are prepared to spend the night if there is an emergency.
Snow cover may make route finding difficult, so it is critical to know how to navigate with a map and a compass.
Early thaws with their attendant racing waters, engorged streams and mud, can make negotiating trails and streams difficult and even dangerous.
Spring
Spring in the Green Mountains can be like winter. Even when there's no snow in the valleys below, once you're up in the mountains the snow can be very deep. This means that avalanche danger is still a consideration, as well as hypothermia.
Water crossings are a serious hazard. In spring and after heavy rains, streams can change from trickles to torrents, making crossings difficult or impossible. If you decide to ford a stream, be extremely careful. Waterproof boots and gaiters are a good idea until the snow has melted.

When the winter snowpack melts and spring rain showers arrive soils become saturated with water which can cause muddy trail conditions, particularly at higher elevations where the soils are shallow and poorly drained. Some trails on State land at higher elevations are closed until Memorial Day.

Summer
In summer you can encounter extremes in temperatures from freezing cold to high heat and humidity, along with rapid changes in the weather. For this reason, hypothermia remains an acute danger.
Due to frequent high heat, you should be extremely cautious of heat exhaustion, heat stroke and dehydration.
Asthma and other respiratory conditions may be triggered by heat. Make sure to be prepared with all appropriate medications.
Fall
The days are shorter and darkness comes early in the forest and mountains, especially in fall. Plan your hike so you're at the end before dark and always carry a headlamp or flashlight.
During fall many trails become blanketed with a mat of leaves. Newly fallen leaves can, in effect, camouflage a hiking trail and make navigation more difficult. Wet leaves on a steep trail are also very slippery, so you should walk with caution.
Temperatures during the fall months change dramatically during the course of a day. When the sun drops over the horizon, temperatures drop rapidly.
You may experience winter conditions at any time in the fall, including snow and high winds.
Hunting season
While most of us associate hunting season with fall and early winter, May is also hunting season for select species. Dress in bright colors - blaze orange is recommended. Call ahead if you have any concerns.
Close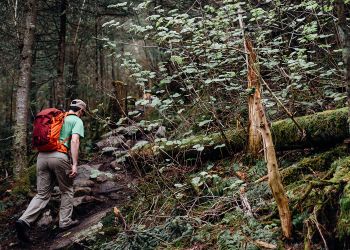 2
Wildlife
Expand
Wildlife
Insects
Swarms of black flies and ticks are a problem throughout the spring and summer. Thus, you should always have insect repellent, which will keep the worst of them away.
You should be especially cautious of ticks because lyme disease has been reported in Vermont. A daily inspection is a good habit, as the quick removal of ticks will minimize the risk of disease.
Close
3
Search & Rescue
Expand
Search & Rescue
Search and Rescue (SAR)
Vermont does not charge for backcountry rescue. There are many organizations that participate in search and rescue, including:
Other local fire departments and EMS agencies
Close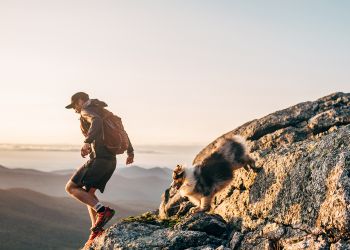 4
Unique Terrain
Expand
Unique Terrain
Vermont offers a wide variety of terrain ideal for hiking. There are 5 mountain summits over 4,000 feet in elevation, and multiple other peaks, viewpoints, ridges and scenic areas for all ability levels. Higher elevations in the heart of the Green Mountains can be rugged and remote, so proper preparation is a must. Before you set out, it's always advisable to consult a topographic map so you'll be familiar with the type of terrain you'll encounter. You can find these maps in local outdoor stores, bookstores and online. The Green Mountain Club publishes a guide to the Long Trail and an excellent Day Hikers Guide.
The land above treeline is some of the most beautiful, sensitive and potentially dangerous areas in the Green Mountains. The unspoiled beautiful terrain above treeline can become a very unforgiving place when the winds rage and temperatures drop. Weather can change quickly, and shelter is limited. Be prepared for harsh weather. Fog or blowing snow can be very disorienting and make route finding difficult.
Although rugged and wild feeling, this area can be fragile and easily damaged. Some alpine flowers can take up to 25 years to flower for the first time - and one hiker's boot print can destroy that plant forever.

When hiking above treeline:
Please: Don't be a tundra trampler! Stay on the trail or step carefully from rock to rock, avoiding any plants.
Never pick any flower or plant above treeline.
Camp below treeline.
Plan extra time for an above treeline hike to deal with unforeseen problems. Be aware of incoming weather and be prepared to seek shelter below treeline out of the wind.
Have good map and compass skills and the proper clothing.
Close
test your knowledge
are you prepared?
Answer four T/F questions to get your score.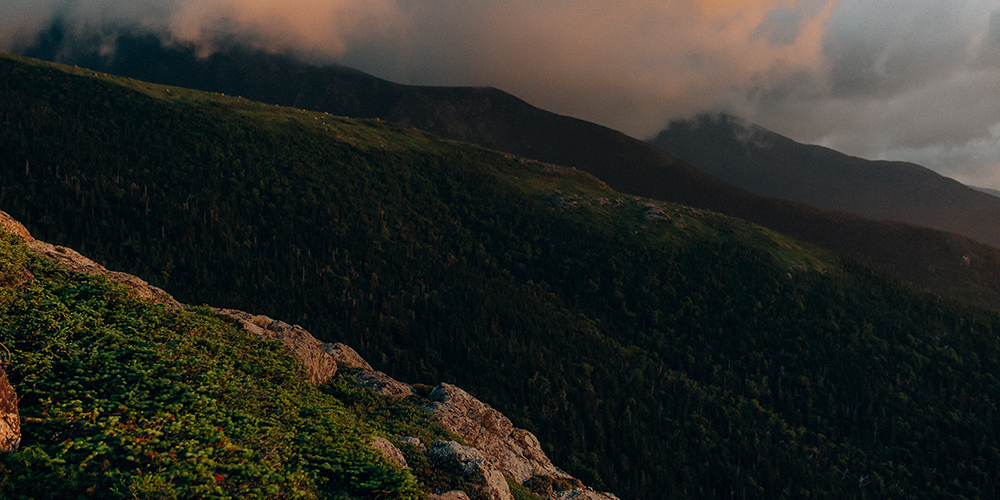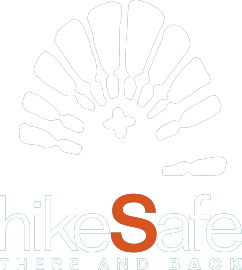 you scored
4